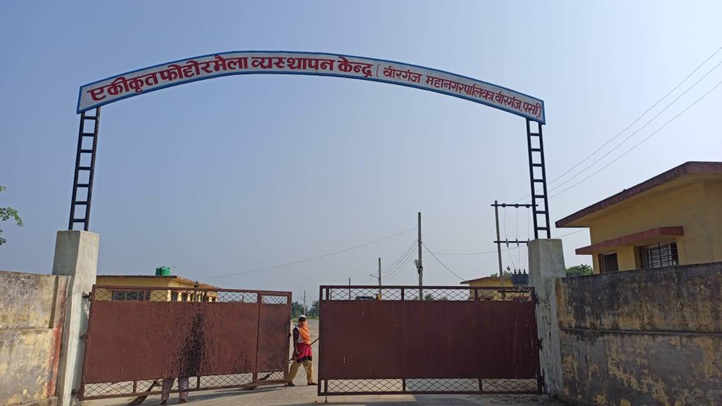 2023-05-11
Waste Management in Birgunj
Nestled in the heart of Nepal's Parsa district, Birgunj Metropolitan City occupies a significant economic and industrial hub with it being the second-largest city in Terai and the fifth-largest city in Nepal. As Birgunj Metropolitan City in Nepal experiences rapid urbanization and population growth, the challenges surrounding solid waste management have intensified. The surge in urban dwellers has exerted tremendous pressure on the city's environment, necessitating effective waste management strategies.
Waste generation
Birgunj Metropolitan City currently generates 40 to 50 metric tons of waste daily. The waste can be categorized into three main types: organic waste, inorganic waste (including plastics, metals, papers, glass, textiles), and other accounting for 63%, 28% and 3% respectively.
Current Waste Scenario and Challenges
The present waste management is based on the waste collection and its disposal in the landfill site located at Itiyahi. Waste is collected using trucks and trippers (some with GPS trackers installed) and then deposited at designated landfill sites. These landfills have separate areas for organic and inorganic waste disposal. However, the city is facing significant challenges in effectively managing its waste. One of the key issues is the haphazard dumping of waste on open lands and roadsides, leading to land pollution. Open lands are often used as temporary landfill sites or transfer stations, further exacerbating the problem. In addition, there is a lack of proper waste segregation, and open burning is a common practice, resulting in increased waste and air pollution. Although dustbins have been placed in various areas to manage waste, they are not being properly utilized.
To address these challenges, Birgunj Metropolitan City has partnered with private waste collection companies such as NK International Trading to improve waste management. Waste collection takes place on a weekly basis, with the frequency varying depending on the area, and a collection charge is imposed. In terms of recycling, Scrap dealers play a role in collecting the recyclable waste from the roads, and other areas. Plastics were sold to the pellet-making institutions and the recyclables to scrap dealers' warehouses.
Additional Initiatives
A waste management center has been recently established, utilizing autoclave technology for safe disposal of medical waste. Additionally, Birgunj has proposed an Environment Monitoring Plan and is actively promoting waste segregation to the public, aiming to utilize organic waste efficiently and decrease the amount of waste ending up in landfills. Plans are also underway to introduce a Material Recovery Facility (MRF) for better waste management.
Recently, Birgunj Metropolitan City has taken the lead in addressing the problem of waste management by utilizing the latest technology and data. It launched "The Safa Nepal app" on March 31, 2023, which is a smartphone application developed to promote cleanliness and hygiene. The app has successfully contributed to discourage littering and collection of wastes with fines collected over Rs 1.5 million from the offenders.
Call to Action
There are several actions you can take to contribute to waste management. Firstly, you can raise awareness by sharing this blog post with your loved ones. Additionally, reach out to your local government officials and urge them to take steps towards better waste management practices. Lastly, consider participating in community initiatives focused on waste reduction and recycling.
References
Gurung, K. (2023, June 28). Birgunj shows how to manage waste by utilizing data and Technology. Nepal Live Today. https://www.nepallivetoday.com/2023/06/27/birgunj-shows-how-to-manage-waste-by-utilizing-data-and-technology/
Karki, M. (2022). Birgunj Metropolitan City Profile: Facts and Statistics. Nepal Archives. https://www.nepalarchives.com/content/birgunj-metropolitan-city-parsa-profile/